I Chose to Rent Instead of Buy: A Case Study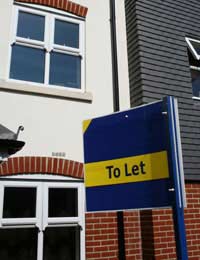 Everyone dreams of owning their own home, but there are times when buying does not stack up financially and renting is the best option.
Weighing up Your Options
Leah was a 25-year old professional who lived in Manchester and earned a good wage. She had her heart set on buying her own house and wanted to get on the housing ladder as soon as possible. Her dreams were shattered though when she went to visit a mortgage broker who told her she would not be able to get a mortgage without a deposit.
"I had been living with my parents all of my life and I wanted to escape and own my own property I wasn't very good with my money though, so despite living with my parents for a good portion of my working life I hadn't managed to save up enough money for a deposit.
"I had a couple of thousand pounds saved but I knew this was not going to be enough. I thought about asking my parents for the money but I didn't want to feel like they owned part of the property. I knew they wouldn't interfere in the house but it was something I wanted to achieve myself," says Leah.
"It was not an option to carry on living with my parents, I knew I needed my space and independence and I was only going to be able to get this by moving out," explains Leah.
Finding the Perfect Property
Leah was apprehensive about renting because she was worried it would be dead money and she would be paying her landlord's mortgage instead of her own.
"I originally wanted to rent a flat by myself, but a few of my friends suggested that I might be able to save some money if I rented with one or two other people," explains Leah.
Leah's house hunting process got underway and she started to check local letting agents for rented accommodation and her local newspaper and online sites. Leah lived in Manchester so she found there were quite a lot of people looking to rent flats together.
"I lined up a few interviews with potential housemates and houses to live in. I was nervous about what type of people they would be but I found they were just like me. Most of the people were young professionals looking to rent in order to save up to buy their own property," explains Leah.
The Benefits of Renting
After visiting a few flats Leah found what she thought would be her new home.
"It was sharing with two other girls a similar age to me. I had my own double bedroom and we all shared facilities such as the bathroom and kitchen. It was a huge change from living with my parents but a good one," says Leah.
"Me and the two other girls became really good friends after a while and looking back I actually think I made the right decision to rent. I enjoyed coming home to a friendly face and the rent was not too much so I was able to save up some money for a deposit for a house of my own."
After a few years Leah had saved enough money to buy her own flat but still kept in touch with her old flatmates.
The key to successfully renting is to look at it as a temporary measure and something that is helping you to achieve your end goal. Having said that, buying is still not for everyone and if you don't like the commitment of having to pay a mortgage, renting may be the best option and will allow you to be flexible and not tied down to anything.
You might also like...