Structural Changes to Your Property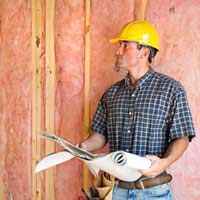 Structural changes to your property can make a huge difference and is one of the most practiced forms of improvement that first time home owners employ to improve their investment.
A small house for example that has a conservatory or extension added can enjoy a leap in value greater than the cost of the work done, and becomes a larger property to put back on the market.
First time owners will often do some of the work themselves to keep costs down. This is fine for small jobs, such as painting and decorating. But anything larger or that involves structural change should be done by someone who knows what they're doing. And if you don't know what you're doing, don't do it!
What Can Go Wrong?
There isn't enough room here to go through the myriad of potential disasters! But as a quick answer the obvious things are issues like things not fitting, supporting walls being removed, making the property unsafe, the work being done badly and actually having a detrimental effect on the property value and so on.
Very often building firms will come to a property where the owners have 'had a go' themselves and the job then ends up costing loads more than it should. For the materials that you messed up with, and the cost of putting it right. It's not worth it. If in doubt, get some proper advice.
Is It Worth It?
An important factor when planning structural changes is to find out exactly what the market value of your home would be once the changes have been effected. If you have a small place to start with and your conservatory completely eats up the garden for example, that might not make it so attractive as you think.
Also, whatever you do to a property, it will never exceed the maximum market potential for the area you're in, so bear that in mind. There's no point in making changes that cost thousands, if you can reasonably only achieve a certain amount at market.
Very often a simple make over with new décor can do more for a property's value than pointless or expensive extensions.
Planning Permission and Building Regulations
Doing structural work will often require permission and regulations from the planning department at your local authority. Changes need to conform to safety standards and meet requirements to be considered acceptable so make sure you and your team are fully appraised of any of these requirements.
Knocking Through
Making your home feel bigger and lighter doesn't necessarily mean building a new part to it, you can explore the option of 'knocking through'. This means removing a wall that separates two rooms – most commonly downstairs areas – to form one much larger room.
This normally means the resulting larger room will end up with more windows and therefore be much lighter, and can really make small properties feel more spacious. Very, very important here too is to make sure you're not taking down a supporting wall.
A supporting wall does exactly what it says on the tin. It supports the structure of the property. Take that away and you make the whole building unsound. And yes, it could even collapse. So before you start swinging that hammer, get it looked at by someone who knows!
You might also like...
Good day, I have decided to break down a wall and supported in with Lentils. I also want to add a wall to separate the entrance area and the bedroom. Does this constitute structural alternations? Do I need authority approval for this?
Angy
- 29-Aug-18 @ 4:58 PM