How We Renovated Our First Home: A Case Study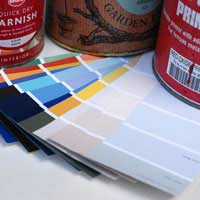 A boom in the number of home improvement television programmes and how to do it yourself guides has created a DIY culture in the UK, which has resulted in more people taking on the challenge of renovating their own properties.
You no longer have to be a technical wizard or accomplished builder to embark on your own renovation project.
Case Study
Sarah and Lee were both in their twenties and had been renting for around three years, they wanted to get on the housing ladder but did not earn enough to buy a new property.
They did have some money saved up so they could afford a deposit, but they knew it would not be enough to buy a two-bedroom flat which is what they wanted.
A friend of theirs told them about a two bedroom flat in an old Victorian house that was up for sale. The flat was at a price they could afford - £90,000, but it needed a lot of work.
When Renovating Makes Sense
"We went and looked at the house to see just how much work actually needed to be done. The house belonged to an old lady who had since died, so the decor was not to our taste, there had also been quite a lot of damp in the property and some of the walls would need to be taken down," explains Lee.
"We spoke to a mortgage adviser who told us we would be able to get a mortgage for the property but it would be hard to get additional loans to fund the renovation of the house," says Lee.
They decided that even if they were not able to pay for the renovation of the property immediately it would still be a good investment. They consulted a surveyor to ask about the structure of the property and whether it was worth the asking price.
"The surveyor told us that apart from some damp and some internal damage the property was structurally sound. We decided that it was now or never and even though the flat wasn't exactly our dream flat, it had the potential to be," says Lee.
Their First Steps
"We decided that we would work on our living room first as this was the place where we spent most of our time. The kitchen and the bathroom were liveable so we thought we would do these at a later date. We already had a lot of furniture from our old flat, so that came in handy," explains Lee.
They steamed the wallpaper off the walls and got a professional plasterer to sort out their walls. Once this had been completed all they needed to do was paint them and buy a new carpet.
"Our biggest cost was replacing all of the windows in the flat for double-glazed windows. We were able to get a small loan to try help and cover the costs. We knew that the loan would only cover the windows and the living room, so the rest would have to wait until we had saved up some more money," says Lee.
A Gradual Process
Once Sarah and Lee had their living room sorted their next step was their bedroom. The bedroom was going to be a bit trickier because one of the walls needed to come down.
"It was another six months before we were able to save enough money to do our bedroom. It was hard work living in the house, at times it got too much and we didn't want to carry on living there, but we had to keep our end goal in sight," says Lee.
"There were low points when it seemed all we kept doing was getting into more debt and not really achieving anything but we were very careful to try and save for the renovations and not take out more debt. I had some good contacts working as an electrician, so I was able to negotiate quite good prices," says Lee.
Four years later after a lot of saving, hard work and tears, Lee and Sarah's renovation project was completed.
Renovating your first property is a great way to get your foot on the housing ladder without having to break the bank. Do your homework though as renovation projects are not always easy and you will need to seek professional help. It's a good way to achieve your dream home, but it may just take a little longer than planned.
You might also like...