Finding a Mortgage: Case Study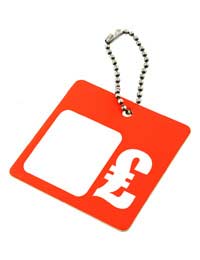 Trying to locate the best mortgage deal in the market can sometimes feel like you are trapped in a maze and not knowing which way to turn, which is why it is useful to look at case studies and learn from other people's experiences.
Jane was a single 28-year old who wanted to buy her first property, she was self-employed and had saved up a 10% deposit but did not know where she could get the best deal and how the mortgage process worked.
Price Comparison Sites
Jane had used price comparison sites before for her car and travel insurance but she was not sure if she should use one to find her mortgage.
After going online Jane found there were quite a lot of price comparison sites that offered mortgages. She had typed in her details and what her income was and the site was able to tell her how roughly much money a lender would give her and what the different products available were.
"I was self-employed and sometimes earn more one month than I would the next, so I typed in what my average yearly wage was on the comparison site," says Jane.
She found this was a good starting point but she did not feel comfortable making such a large financial decision without speaking to somebody face to face.
The comparison site was a useful tool in determining how much she could borrow and giving her a rough guide as to what different mortgages were available.
She says: "Although the website was very helpful I found I had questions that I wanted to ask that I couldn't really do over the phone or on the Internet."
Visiting the Bank
Jane decided she wanted a bit more help in deciding what her options were. Her next stop was the bank in which she held her current account, she booked an appointment with an advisor at the bank. The advisor was able to discuss all of her options with her and break down what her monthly payments would be. Jane had already been looking at houses in her area and worked out that she would need to borrow around £100,000 to buy her first property.
"The advisor at the bank was able to discuss with me more in depth about how much money I earned and how this would affect how much I could borrow. I needed to prove my income and show that I earned what I said I did," says Jane.
The advisor explained that she would need to take out a self-cert mortgage because she was self-employed. Jane found that her options were a bit restricted because she was not like a normal applicant and unable to bring in pay slips.
Finding a Mortgage Broker
Jane had heard about mortgage brokers in the past but assumed they would be expensive or only for people that wanted to borrow a lot of money.
Jane says: "I was sceptical before visiting a mortgage broker, I thought I would have to pay a lot of money for the advice but I looked on the Internet and found some mortgage brokers in my area that offered free advice, so I gave it a go."
The mortgage broker was friendly and able to find a lot more mortgage deals for Jane. He searched the whole market and suggested a few options to her. The mortgage broker discussed with her the difference between a fixed rate mortgage and a tracker mortgage and what would happen if she wanted to get out of her mortgage deal early.
Jane decided she would go back to the mortgage broker after she had found the property she wanted to buy.
After finding her ideal home she went back to the mortgage broker and applied for her mortgage.
Jane opted for a two-year fixed rate deal with a specialist lender that specialised in offering self-cert deals. The mortgage broker explained that he made his money by getting commission from the lender and showed her a copy of the mortgage contract. The broker took care of all of the legal arrangements and finalised the mortgage.
Trying to find the best mortgage deal can be hard work. The recession has made it a lot harder to find a good mortgage deal so now more than ever it is worth seeking out the best advice. Your own bank might be limited by what deals they can offer so you may find you need to speak to a specialist to get the best deal.
You might also like...