Finding a First Home: Case Study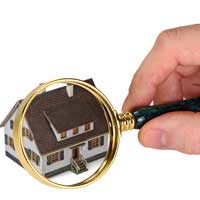 Sometimes the easiest part of buying your first home is actually finding your dream home. Once you have found the property you then have the uphill struggle of securing contracts and purchasing the property. It helps to look at other people's experiences and how they found the home buying process, this case study follows Nigel on his journey.
Nigel was a 26-year old first-time buyer, he had been looking for his dream home for about three months. He had been visiting local estate agents in his area and trawling the Internet to try and find a property that would match his needs. Nigel finally stumbled on what seemed to be his ideal property, his next step would be to put in an offer.
Making an Offer
"I was a bit confused when it came to making an offer for the property, you always hear people saying that you should offer below the asking price, but I was worried if I did this I would lose the house, "says Nigel.
Nigel spoke to the estate agent and tried to gage as much information as he could about whether the sellers wanted a quick sale or whether they would be willing to accept below the asking price.
"They were asking £120,000 for the property, this was at the higher end of my budget so I was quite keen to offer below the asking price, but I could stretch to it if I really needed to," explains Nigel.
Nigel made an initial offer for £115,000 which was rejected. The estate agent informed him that there was just one more party interested in the property and the owners were looking to sell quickly.
He then went back and made an offer of £119,000 which was accepted. They chose Nigel because he was a first-time buyer and he was not in a chain or having to sell a property.
After Making the Offer
Once the offer had been accepted the estate agent took the property off the market. Nigel had arranged his mortgage through a mortgage broker so they were able to suggest a solicitor to get the legal work up and running.
"Once I had the offer accepted I thought everything would happen straight away but things seemed to take quite a while to get moving. There were lots of checks that needed to be carried out and they all seemed to be quite time consuming," says Nigel.
The Legal Work
One of the first things that was carried out was the land registry search, this determined whether the person selling the property had the right to, that it was their property. This cost Nigel £100.
"After the land registry search the solicitor carried out a local authority search, this made sure there was no building work scheduled that could affect how much the property was worth, that cost me about £170," says Nigel.
The final process involved the house being valued, Nigel had to pay £200 for this to be carried out. Nigel's lender was the one that insisted on the survey being carried out to make sure the property was worth the mortgage that Nigel was taking out.
Exchanging Contracts
"At last the day came when I could exchange contracts on the house. It seemed to take quite a while to draw up the draft contract but once we had done so I signed the contract and paid my deposit. There was nothing left to do then but set a date for me to move in."
Buying your first home can sometimes be a long drawn out process, but all the waiting and anticipation is worth it when you finally receive your keys for your new property.
You might also like...