Adding an Extension on Your First Home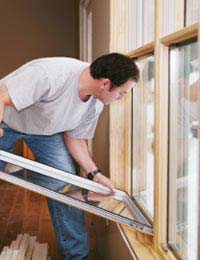 Adding an extension can make a huge difference to a property, opening up the downstairs or upstairs or even both to make it far bigger.
What to Extend
When people talk about adding an extension, the most common form is the addition of a single storey extension to the back of the house, downstairs. But it could also include a loft conversion, for example, or perhaps doing something with an unused basement.
What you should do is look at the usage your house gets and plan your extension to complement that. If you are currently using all the bedrooms and expecting a new arrival, it makes sense to add bedroom space. But if you work from home, you should perhaps look at extra office space or living space. Make sure you pick the right bit to expand.
Planning Permission
It might feel like it's your decision, but you will need to get the local authority to give you a stamp of approval if you're building. Whether it's a new area building into the back garden or a loft conversion, you should check with your local authority planning department and ensure you get approval before making any structural changes to your property.
Think about What You're Doing
You might love the idea of a completely glass constructed studio at the top of the house, or a crazy architecturally designed extension into the back garden, but make sure it's worth the effort you're putting in. Will it put off prospective buyers because it's too wacky? And how much does it cost?
It doesn't matter what you do to a place, it will never exceed the top price for its geographical area, so you could end up spending more on the planned changes than the property is worth. Be realistic about what you're changing, and make sure it suits the property in style.
Think also about the garden if you're expanding in that direction. As your building gets bigger, your garden will get smaller. Is that the right thing to do?
Loft Extension
Remember when thinking about the loft you will need to not only make the changes to the room, but allow for stairs up to it. Ladders just don't cut it, and remember that when you add that stairway, you will then need to redecorate the landing the level below too. Depending on the size of the property, you might consider an en suite bathroom too, but keep an eye on the costs.
Cellar or Basement Conversion
Converting an existing cellar or basement is by far the easiest option here, although it is completely possible to dig one in, if you can't extend upwards or into a garden. You will need to move out of the house though and the structural implications make this a pretty hefty job.
Not only that but there is the cost of adding heating, ventilation and damp proofing - which needs doing whether it's already there or you add it - make it an expensive option sometimes. However, a basement conversion can add considerable value to a property, so it is definitely worth considering.
Extending
Whether it's ground floor only, or two floors, whether you extend at the back or side of the house, make sure you have enough space to do so! Planning permission is most important to consider when choosing this option, so make sure you do your homework first.
Costs and How it Happens
Whatever you decide, whether it's loft, basement or the garden that gets the treatment, work out your costs. You will need an architect to draw up the plans based on your initial ideas, and the planning permission and building regulations both have a fee.
There are the costs for the building materials of course but depending on the type of extension you are planning, other structural engineers work might be necessary, adding to the costs.
Bear in mind the costs of making good the area around the changes. If you extend the kitchen for example into the garden, you're not only going to be decorating the extension but the rest of the kitchen too.
Move or Extend?
Only you can decide in the end which is best. Weigh up the costs, and the size of the space you'd achieve doing the extending, and it's worth going to view some other properties with space a similar size to that you would end up with afterwards, to compare the cost of change to the cost of a new property.
You might also like...