Your Rights if Something Goes Wrong After the Move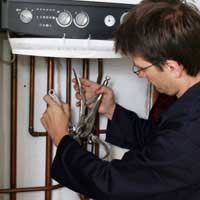 With the best will in the world, things go wrong, and you can easily find yourself having a dispute over work done on your property.
Nobody normally likes confrontation so with issues like this, it's always a case of trying to prevent disputes arising before they start.
Check Carefully Before Starting
Although you can't guarantee everything is going to go according to your plans, it's very good practice to put in place plenty of provisos and checks before you start.
Identify your suppliers from recognised sources - for example the National Federation of Builders will have a list of registered builders in your area, and the same with the Royal Institute of British Architects (RIBA) who can supply a list of registered architects. Any tradesman or professional who is registered with an organisation such as this will have to meet certain standards.
Discuss measures to ensure you feel protected - such as agreeing a final completion date, asking for a retention clause, which means you can withhold payment or part payment if the job goes wrong, and agree late penalty clauses so if the job overruns you have some recompense for this too. Get references from the contractors and ask to see examples of their past work. Reputable companies will have no problem complying with these requests.
As them to agree too, to any potential dispute being settle by an independent arbitrator. You don't want the builder's mate scratching his head and telling you you're being completely unreasonable when the builder makes a hideous mess of your extension.
Above all, make sure you explain your expectations very clearly, even putting things in writing. Then if there is any dispute at the end of the work, you are fully covered in your agreement with the suppliers.
Monitor the Progress
If you are having work done and you are finding as you go along that it doesn't look quite as you expected it to, say something sooner rather than later. It could be that your contractor has misunderstood the brief you have given them, or that it's going wrong and the work isn't up to scratch, but whatever it is, damage limitation is a good idea.
Keep a close eye on work done, checking at the end of each day, and if you have queries, raise them immediately in a calm way, offering a solution or alternative if you can.
If you meet resistance immediately ask the contractor to stop working until you can resolve the issue, but nine times out of 10, you will find that regular communication can prevent greater problems down the line.
If Things Go Wrong
Firstly, do your best to resolve it face to face. You both want to avoid any court or complaints procedure if possible, so ensure you have some kind of calm dialogue with your main point of contact, the manager or site manager, and explain why you're not happy. Try to discuss ways of putting it right and what your expectations are.
Be prepared to negotiate - if you have not made your expectations clear in the first place and have let the builders finish the job without saying anything during the process, it's partly down to you that it's wrong. Talk about the cost of materials to put it right and try to be reasonable.
If you are meeting resistance and refusal to work together to get the matter resolved, there are complaints procedures. Don't get into any kind of slanging match with the contractor as this will only reflect badly on you. If you have been careful in your choice of builder, and you have chosen a firm registered with the Federation of Builders or Master Builders, then the have a complaints procedure you can follow. You can contact them through the internet or the telephone and get a form to complete.
If you have a complaint with a firm that is not registered by any protecting body you have several avenues open to you. The best course of action is to check with the Consumer Direct - a government body that exists to protect you, the consumer, when it comes to dealing with issues of this kind. They have a comprehensive website www.consumerdirect.gov.uk which can advise on mediation, dealing with trade associations, how to handle small claims and so on.
It's very upsetting when things go wrong but it must be stressed that prevention is key here. Clear information and briefing and regular monitoring will prevent all kinds of disputes.
You might also like...