Should I Rent or Buy My First Home?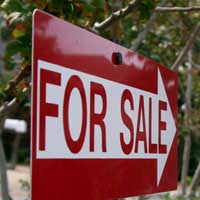 Deciding whether to buy or rent a property is a personal decision and one often determined by your lifestyle. These few questions below should help you determine whether you are better suited to renting or buying.
Your Income
Would you describe your income as:
a. I have a steady job and a good regular income
b. I work from job to job
c. I am rarely in work
Your Answers
If you answered (a) you would be an ideal candidate to buy a property as you have a regular wage and have job security for a mortgage.
If your answer is (b) you will need to assess whether you would be able to afford the monthly mortgage costs should anything happen to your job and you don't have a wage coming in.
If you answered (c) and you do not normally work, then renting is probably the best option. You will be able to downsize if your rent gets too much and bills get on top of you
Your Lifestyle
How would you describe your lifestyle?
a. I am a homely person and am rarely out of the country
b. I like travelling and go on holiday a couple of times a year
c. I am rarely in the country
Your Answers
If you answered (a) the chances are you are a home body and would thrive being able to create your own nest in a property that you owned.
If you answered (b) you should look at how often you are in the country and if this makes it worthwhile owning your own property.
If you answered (c) and are rarely in the country you should seriously consider why you are buying a property and think about whether it might be cheaper to rent.
Your Finances
Which one of these describes your finances:
a. I am good with money and my savings are healthy
b. I tend to spend a lot but am quite good at paying bills on time
c. I usually pay bills late and like to live for the moment and spend, spend, spend
Your Answers
If you answered (a) you sound like you are in a good position to buy a property and would be good at keeping up the repayments.
If you answered (b) you should look at whether you would rather spend a little less money and rent a property so you have more money to spend on little luxuries.
If you answered (c) you may be better suited to the flexibility of renting until you are better with your money.
Why You Want to Buy
Why do you want to buy a property?
a. I see property as an investment and want to be able to decorate my own home
b. I would like the security of knowing I can't get thrown out of my property
c. I feel everyone else buys so I should too
Your Answers
If you answered (a) you sound like you would benefit from stretching your money and saving to buy your own home.
If the main reason for you buying is so you feel secure you should think about whether you might prefer to just take out a long-term lease on your home instead.
A lot of people feel pressured into buying a property, if your only reason for buying a property is because everyone else is you should think long and hard about whether it is right for you.
Upkeep of Property
How do you describe yourself with property?
a. I like to look after my property and am good at doing jobs around the house
b. I'm not brilliant at keeping my property up to date but understand that it needs to be done
c. I like not to worry about anything that goes wrong with the house and would prefer somebody else took care of this
Your Answers
Buying a house can be hard work and there could be a lot of upkeep to the house, if you answered (a) and don't mind doing this then there shouldn't be a problem with you buying.
If you answered (b) and know you are not great at property maintenance but know it needs to be done you should look at whether you want to take on the responsibility of owning your own home.
If you answered (c) and prefer to pass on the responsibility of your property maintenance to a third party you may want to think about whether renting would be better for you, as your landlord will be responsible for fixing anything that goes wrong.
Deciding whether you rent or buy is often a lifestyle choice, you should sit down and take time to weigh up your options. If you are not sure you are ready for the responsibility of owing your own property maybe you should test the water and rent for while.
You might also like...