Viewing Properties: What to Look For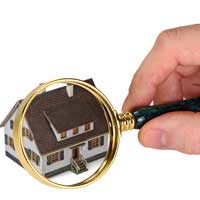 Before you start looking for houses, it is important to think of what kind of house you really want. Then, when you start to do the viewings, you'll know exactly what to look for.
There will be certain things you will rate as essentials – such as number of bedrooms, parking or access, but it's really good practice to sit down and try to compile a detailed list of questions.
This can also help if you are trying to decide between more than one property – see how many boxes they all tick! Try to make sure you don't see too many properties at one time. Viewing fatigue will mean you're not looking at them properly.
Also, it's best to view houses during the day if you can, when you can see things clearly in the house, but also be able to see the neighbourhood too. If you really like a place, it's a good idea to come back at a different time of day for another look so you can get a different perspective. Don't be embarrassed to go back several times though, to make sure you answer all the questions you need.
Property Checklist:
Structure
Will the property need renovation and what might that cost? Is it a listed building, or does it have any planning or access restrictions? Ask about things like cavity wall insulation, damp proofing, any alterations that might have been done, and look for signs of subsidence.
Of course a Full Structural Survey will pick up these things at a later date, but you might not want to go to the expense of the survey if you're not prepared for doing any work that might need doing – it's better to find out at the start if you can.
Practical Questions
Ask about things like central heating, any recent decorating work that's been done (why?!), is there central heating and when was the boiler last serviced, is there double glazing, and is there any loft insulation? Things like that can save you a bundle on fuel bills. Is the place big enough for your furniture, and is there enough storage space? Are there enough bedrooms and reception rooms?
Other concerns
Maybe you're thinking of buying a run down place and renovating. Check how long it's been on the market – if it's ages, it might mean that other more experienced buyers have rejected it as an unlikely investment that will make little profit.
Do You Like It?!
It's often said that buyers know exactly which is the right house the minute they walk through the door. This could be right of course, but try to make sure it fits the criteria too.
The Surrounding Area Checklist:
Around the Property
Check out the parking, garage, shed, greenhouse, aspect etc – are they what you need? Does the house get enough light? What are the neighbours' houses like? Also look for nearby pubs and restaurants – they could be noisy at night – and railway tracks or electricity pylons.
The Neighbourhood
Check the amenities and services you need, such as public transport, schools, shops, hospitals and leisure facilities.
Ask the Vendor
Ask for general information that could be useful. Find out why the vendor is moving, and ask about the crime rate locally. Is there a neighbourhood watch scheme and what are the neighbours like?! Be nosey – it's a very important purchase and you want to be happy in your home.
The Feel of the Area
As with buying your house, you will get an instinctive feel for the area around it. Be open to this, but do some research too.
You might also like...