Choosing the Right Location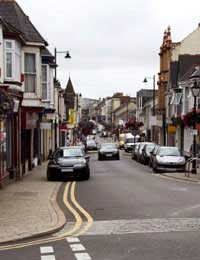 Look at the different areas carefully and consider what elements you need for your lifestyle. You could find your dream home, only to discover the area doesn't suit you or your family at all. It's vital that you check out the location before starting to look for properties – it could save you a lot of time wasted looking at homes, only to find that the practicalities of the area won't work for you.
Access
Depending on work you might need easy access to an airport or a railway line, and if you haven't got your own transport you will also need a way of getting around not just for work but for shopping, visiting friends etc.
Is there easy access to a motorway?
How will you get to work?
If you're a walker or cyclist are there cycle paths and footpaths?
Check out the local public transport – buses, trains etc. – do they go where you want them to?
If you're a car user, what is the parking like locally for shopping?
Is there a decent airport near enough?
Check the roads at rush hour – what's the congestion like?
Have you seen any taxis?
Local Amenities
Apart from work, do you have leisure interests you like to pursue? Do you go to the gym, to bingo, theatre or out to nice restaurants? Think about your outside interests and see if the area you're looking at can support these easily. You also need to think about safety and emergencies.
What are the shops like in the high street or shopping centre?
What about health and beauty? Is there a gym, hairdressers, dentist etc?
Check out the local hospital – does it have an A&E?
Is there a police station?
What about parks and play areas for children if you have them?
Are you interested in the arts? Is there a library, theatre, art gallery or cinema nearby?
And the more practical stuff – post office, newsagent etc?
Is there a decent supermarket?
Have you seen any taxis?
Crime
Of course nobody wants to move into an area with a high crime rate, and this needs to be checked out. The last thing you need is to be worried about people breaking in to your house or car, but equally, you should be able to feel safe walking the streets.
A quick glance around the area should start to tell you a bit about it. Look out for graffiti and vandalism, broken windows, empty houses, smashed up bus stops. This all points to disaffected youth which is a good marker when judging an area. .
But a place can hide its crime. Get chatting to other locals such as shopkeepers, or people in the local pub. Remember the estate agent is unlikely to give you a clear picture! If you're really concerned, you can ask the local police station for information, and there are usually neighbourhood watch schemes which could help. It's also worth checking the price of houses against another town you know to be low in crime. Are the prices much lower where you're investigating? There will be a reason for it, and it could be a high crime rate.
Is it Green?
We're not just talking about parks and landscape here, although these need consideration too. How polluted is the air? How green is the environment?
Are there parks and trees and open spaces??
Traffic pollution – what are the levels like??
Are the streets clean??
Does the local council run a recycling and/or composting service?
Are there any large factories causing levels of toxicity in the local atmosphere?
Look out for power lines and pylons – they cause high static electricity which can play havoc with electric wheelchairs, pacemakers, radios etc.
Can you breathe clearly? Remember air pollution can really affect asthma sufferers.
Joint and Final Decisions!
Lastly, it's really important to make sure you are in agreement with any purchasing partner you might have! Sit down and go through it together, ensuring you both or all want the same things. Also, try to visit the area both during the day and at night too. Visit the local pub to get the informal low-down. And keep an eye out for too many 'For Sale' boards. Not a good sign.
You might also like...