Local Authority: Council Tax and Electoral Registers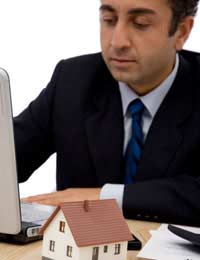 Moving into a new home means you will have to go through all the process of registering your address with everyone - friends, family and business contacts alike.
One of the most important is registering locally for council tax and the Electoral Register.
How to Register
Most local authorities have a good website these days, and one of the best ways to register is online. You can usually simply log on to the site, go to the relevant page and add your details.
Other authorities will ask you to write in or telephone though. Using the phone is often the best solution as it means you can ask any questions you might have, or make arrangements for method of payment.
Quite often also there might be a downloadable pdf file on the site that you can print off and fill out - this might make it easier.
What Happens if you Don't Register For Council Tax?
You are by law required to pay council tax, so this is a very good reason for registering! But aside from that, it's your legal and constitutional right to vote, and not being registered on the electoral role, or register, means you lose that right.
There is also a possibility that if you have paid at your previous address, you may have some funds to come back to you. You won't be able to sort this out unless you action the change of address.
Be aware though, that if you owe money to the previous authority, that will find you too.
What is the Electoral Register?
The Electoral Register holds the names and addresses of everyone who has registered to vote.
How Do I Register?
You can add your names to the Electoral Register using a form from your local authority called a Voter Registration Form. Simply fill out all the parts that apply to you, including all those that live in the house who are of voting age.
Access to the Register
This is fairly sensitive information, saying your full name and the address, even who lives there. Up until 2002 any company or organisation could order a copy of the register, and this is where a lot of junk mail came from. Marketing companies would be able to target you by name, based on the information taken from the Electoral Register.
Since then, however, the government has restricted how the information can be viewed. The full register contains all the names and addresses of people in the area and can be viewed at the council offices but copies cannot be made and taken away. The edited register is made available to the public and anyone can buy a copy.
You can choose, when you register, which one you want to be on by ticking a box on the voter registration form.
Who Needs to Register
You will need to register anyone living in the house that is over 18 at the time, or by the time of the next election, be it local or national.
What Happens if You Don't Register for the Electoral Register?
Nobody is going to force you to vote! But apart from losing that right, many credit companies will use the information contained in the register to confirm that you are who you say you are, and that your address is valid. If you're not on the register, you might find your credit rating affected.
You might also like...