Informing Businesses and Friends of Your New Address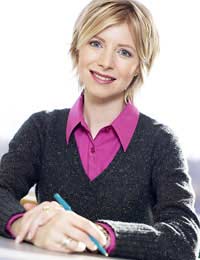 Once you have moved into your new home you will obviously be wanting to shout it from the rooftop! However, you need to be a bit more thorough and orderly when informing businesses and friends. It's important for records to be kept up to date with your bank, the DVLA, TV licensing and so on, and of course you want your friends and family to know where you have gone. This can all often be a bit time-consuming, so it's best to try and be as methodical as possible.
Try to follow a checklist, including all of the things mentioned below:
Finance
Firstly remember all your financially related contacts. This means banks, building societies, creditors, brokers or bonds office (if you have premium bonds you can get a form from the Post Office). You will also need to think about hire purchase, insurance companies - for your house insurance, pet, car, loan protection etc - and make sure any direct debits or standing orders relating to bills from the old house are cancelled.
Official Organisations
This means your tax offices, electoral office, council tax and social security if you are receiving benefits. It also covers the DVLA who need your new address for the car registration details and also for a new license. The passport office, TV licensing, doctors and clinics too. Worth doing the council tax as soon as possible as you may be eligible for a refund of part already paid at the previous address.
Utilities
This is pretty straightforward. Water, gas, electricity, telephones, TV and ISPs. The broadband is often the biggest hassle, requiring notice to set up and move from one number to another, but as soon as you have exchanged contracts it's worth actioning the telephone and broadband utilities. There will very usually be a delay between ordering and receiving this service!
Leisure
Finally, the lighter side of life. This bit includes your friends, the gym, magazine subscriptions and family.
How To Do It
Sit down and work out a list. This is probably the best plan of action. On this list will be all those who you will have to inform about your change of address. You'll probably be amazed when you sit down and think about how many places hold your details.
In writing is always a good idea, and a standard letter you can simply print off and post might be a good plan. There are stationers who stock such a thing but you can easily compose your own. Make sure it has your old address as well for reference, and your full name. Then detail your new address, including postcode and telephone number. Sign it.
There are also websites that offer a change of address service. They hold the details for a large amount of companies and you can simply tick the boxes to ensure you advise the company of your new details. It saves a lot of time, meaning you only have to write once and then tick multiple boxes. These are free services usually so don't pay for it.
Finally there is the good old telephone. You'll probably want to chat to friends and family about your lovely new home, but to be honest it's still worth sending them a letter so they have a visual record somewhere too. Even if it only ends up on their kitchen pinboard.
Tell the Post Office
Finally, you can inform the Post Office of your change of address and for a fee they can forward all the post addressed to you and sent to your old address. This is particularly useful because it will show you anyone you have left off the list!
With the best will in the world you will not remember everyone, and it's worth recognizing too that many organisations, particularly larger corporations with huge customer service departments, may only update part of your records or even sometimes neglect to pass on or enter the correct details. It's not unheard of for a company to have to be told more than once about a change of address.
You might also like...