About Our Site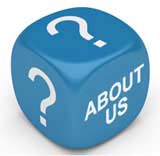 AFirstHome was formed to offer a unique reference point on comprehensive advice for the first time home buyer.
When it comes to buying your first home there is a lot more to consider than just finding the right property. AFirstHome takes you through all the costs that are involved in your first home, from solicitor fees to removal van costs.
Getting on the first step of the housing ladder can be a stressful time, so AFirstHome aims to take some of the stress out of finding and moving into your first property.
AFirstHome offers practical advice and tips on how to go about moving and what to put your checklist. While there are a lot of websites that focus on moving home, AFirstHome has a number of dedicated features aimed specifically at those looking to buy their first home.
AFirstHome is designed to guide you through every step of buying your first home and help you out with any questions you have, from deciding where to find a mortgage to what colour to decorate your new home.
The needs of a first-time buyer will always differ from those of any other buyer, which is why AFirstHome is here to help.

Related Articles in the 'Site Information' Category...