A New Home: Solicitors Fees Explained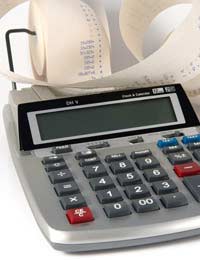 One of the most important things to remember apart from the actual cost of your property - ie the deposit and mortgage - is the other costs involved. Solicitors' fees make up a large proportion of these added costs, along with surveys, your mortgage lender's charge, stamp duty and local searches. And don't forget removal costs! You must budget for all these added extras when making your offer.
The legal part of handling a property sale is called conveyancing. This can be done either by a licensed conveyancer or a conveyancing solicitor. Estate agents will often have a relationship with a particular solicitor or conveyancing group, but it is wise to shop around, get a few quotes. Recommendations can often be good, but beware of agents lining their own pockets with commission on this. A good place to start, if you are unsure, is good old Yellow Pages.
Sometimes solicitors' fees will be based on a percentage of your property value but generally it's wise to agree a one-off fee. Then you'll know exactly what to budget for. Ensure you are made aware of any other charges that may be added too.
What Do you Get for Your Money?
For the fee you pay them the solicitor will facilitate all the checks and contractual arrangements necessary for your house purchase to succeed.
They will make sure all the checks are made such as local land and registry searches. They also handle the transfer of funds and the necessary documents are signed, sealed and delivered, like your new house title deeds. Once you have chosen your solicitor, you instruct them officially, and give them details of your property and the vendor's estate agents.
Your solicitor will then contact the vendor's solicitors to request the property deeds and start contractual proceedings, confirming the details of the sale with them, and liaising with your mortgage lender.
Once that's all confirmed, you will pay the deposit for the property into your solicitor's account, where it stays until you exchange contracts. As soon as you've done the exchange, your solicitor sends the deposit to the vendor's solicitor and a date for completion is agreed. The solicitor then talks to your mortgage lender to ensure that the rest of the funds will be there for completion too. The money is transferred into the solicitor's account to wait for completion day.
Assuming all this is fine, your solicitor will then prepare what's called a property transfer deed, which both you and the vendor sign and the vendor's solicitor holds until completion. On the day of completion, your solicitor transfers all the funds - your deposit and the mortgage money - to the vendor's solicitor, in return for the transfer deed you signed, the Land Registry certificate and the keys. The property is yours!
Finally, your solicitor has the transfer deed stamped, then pays the stamp duty and sends the transfer deed to the Land Registry so that you can be recorded as the new owner. Finally, the deed is passed to your mortgage lender to act as security for the loan. You will then get your solicitor's bill.
It sounds like a lot to do but solicitors are very practiced in this and handle hundreds of sales. It is still a very antiquated way to proceed, involving a fair bit of paperwork and can really slow things down. Be prepared to chase solicitors!
The rise in online conveyancing has meant a distinct increase in lower conveyancing costs and improved performance by solicitors as competition threatens their market. Beware though, of very low fees as this will often mean inefficient or unlicensed conveyancing. As a general rule, you should never expect to pay less than around £200 for this, and think more along the lines of £300-350. This is just for the fees, not the searches, stamp duty or deposit of course!
You might also like...