Different Interest Rates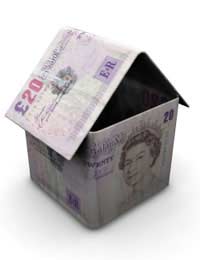 There are a number of different types of mortgages such as the interest-only, or the repayment mortgage, but any mortgage will have an interest rate applied. This is the cost of borrowing the money and is set by the mortgage lender.
Some mortgage lenders apply interest based on the Bank of England's standard rates, and some create their own more competitive rates. It's a good idea to do some research before choosing your mortgage and your lender, and your IFA (Independent Financial Adviser) or mortgage broker can help you with this.
As a guide though, here are the majority of the interest structures explained.
Standard Variable Rate
With a standard variable rate mortgage your interest payments go up or down with the mortgage lender's rate. This rate is based on the Bank of England base rate, which means your lender's interest rate changes when the BOEs rate changes. Standard variable rates are usually around 2-4% higher than the base rate but this varies, so it's worth checking a few out.
A standard variable rate is a bit of a gamble. If the BOEs base rate is low, you will pay less monthly interest and your mortgage repayment will be low. However, a rise in the base rate will affect you considerably.
The other benefit of SVR mortgages is that you have the freedom to move them without being penalised with early redemption charges. This means you can repeatedly shop around for the lowest interest rates with different mortgage lenders.
Standard Variable Rate with Cashback
This is exactly what it sounds like. When you sign the SVR you also get your hands on a lump sum of cash, which can really help with moving costs, or perhaps renovation. However, it will mean normally that you are tied to a variable rate for a pre-set length of time, preventing you from shopping around for lower rates during this period, and should you wish you move you will normally be required to pay off the balance of the cashback amount.
Discounted Rate
This can often be a good option for first time buyers. The mortgage lender provides a discount on the SVR for a fixed period of time agreed with the borrower. It means that the early repayments on a mortgage are lower. They will still fluctuate with the BOEs base rates, but the reduction percentage will remain the same. If you have a large deposit to put down you can often negotiate a reasonable discount.
Check though how much interest will rise once the discounted period is over, and also look for hidden charges such as higher arrangement fees or early redemption penalties.
Tracker Mortgage
This is a mortgage similar to the variable rate except that it is set in stone based on the BOEs base rate, whereas the SVR is only guided by it. The tracker is often a good lower interest mortgage, with the interest being set somewhere between 0.5% and 1% greater than base rate. It will rise and fall exactly by the same amount as the BOEs base rate.
However, unlike the SVR there are early redemption penalties and the tracker can make it hard to budget.
Fixed Rate
Again, this is exactly what it sounds like. You pay a fixed rate of interest, regardless of what happens with the Bank of England, so you know each month what your mortgage repayments will be. The upside is being able to budget and eliminating the risk of higher payments if the BOEs base rate rises. The downside is that of course the base rate can also go down! So you might miss out on the chance of lowering your repayments.
Capped or Cap and Collar
These rates may not always be available, it depends on the mortgage market. But simply the cap or collar limits your payments to a maximum or minimum fluctuation. You have a variable rate mortgage, but if the BOE base rate rises, regardless of how much it goes up, your repayments will only rise so far - there is a ceiling, which means you always know what your absolute maximum repayment will be.
The drawbacks are those early redemption charges again, but more importantly if you have a collar, your payments will only go down so far. If the BOE base rate drops lower, you could end up paying higher than the base rate indicates and lose out on really low monthly repayments.
You might also like...