Decorating Your First Home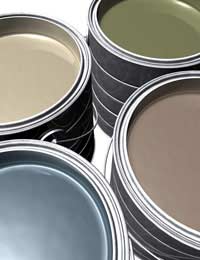 There is a very good chance, unless you've bought something brand new, that you're not going to approve completely of all the décor in your new home!
It might be that you've bought something very dilapidated that needs a complete overhaul, or perhaps a property you loved, but hate the wallpaper. Or it could be that you've moved into a place that is just a bit run down and in need of a bit of love and attention. Whatever the reasons, one of the things you are highly likely to want to do is a bit of redecorating.
Your first home is going to be an exciting venture. An investment of course if you're a buyer, and all the more exciting to work on something you actually own. But if you're renting, equally you still need to feel happy in your home.
Some landlords will take responsibility for interior décor, but most are happy to let tenants get on with it, only stipulating that the décor is fairly neutral so as not to offend future tenants!
DIY and Shoestrings
Moving into your first home is expensive. Apart from the mortgage costs, deposit, searches and conveyancing, there will have been removals and land registry too. Unless you've kept back something for this specifically, or got very deep pockets, you're probably going to be doing any redecorating on a shoestring. This means DIY!
DIY decorating is far less risky in terms of getting things wrong than structural changes, but still needs researching. Simple things like hanging wallpaper looks deceptively straightforward but can be a total nightmare. And painting can be hazardous too. Getting the right paint, the right colour, matt or gloss, indoor or outdoor paint - it's not just a case of picking the first thing you like.
Prepare
Preparation is key. Don't just paper over the cracks and be lazy about it. Remove the old paper properly first, fill in the crevices and sand down the plaster. It will take longer, but make a huge difference ensuring that your surfaces are clean and prepared before doing any kind of decorating.
Decorating is not rocket science, but it's a very good idea to do some planning to get it right. Get some books out of the library, or look online to get tips and hints. Above all, never underestimate how long it takes!
Choose the Décor to Suit the Home
As with all aspects of your home decisions, think about how you use your house. Colours for example can have a huge impact on the way you feel in a room, so think carefully about that shocking pink in the bedroom, or black in the children's room.
Also judge how each room is used. If you have a room set aside for dining, for example, but everyone always eats in the kitchen, it's pointless spending money making that a formal dining space. It could be a study, a playroom, a TV room etc. Make use of what you have cleverly, rather than trying to force natural flow in the wrong direction.
Colours and Patterns
If you are the kind of homeowners with plenty of pictures, knick-knack, furniture and plants, a neutral background can often be a good choice, offering a blank canvas rather than rivalling the contents for attention. Equally if you have minimalist belongings, panels of striking colour, and simple design features will suit you. Buy some interior design magazines to get a feel for what's out there, and get some ideas, or browse the net for inspiration.
Choose a colour scheme for the whole house. It's hard work walking from one room to another and having colours clashing along the way. Think about what you'll end up doing throughout.
Dress for the Part
Don't forget old clothes and getting the right tools. Brushes, rollers, hammers and saws are all part of the kit and you may need to invest in some DIY kit. It's worth getting decent tools for this - you know what they say about bad workmen! But equally, you can't do a decent job if you are using shoddy equipment.
And dress the rest of the place too. Remember that decorating makes dust, and paint splashes. You'll need dust sheets and floor coverings, and masking tape for edges, and white spirit for cleaning.
Getting The Decorators In
If you're contracting labour to come in and do the job, it's always worth negotiating a flat rate for the job, rather than a daily rate, for obvious reasons. And unless you need specialist supplies or large quantities, you should consider getting the materials yourself. It saves time once the decorators are there, you can choose what you want without fuss and you can cost check all the paints, polyfillers or wallpaper yourself.
Enjoy It
Above all, have fun. Redecorating is an adventure and exciting to be doing in your first home. Choose your designs and schemes and stick to them, and make sure you budget carefully to ensure no shocks or nasty surprises.
You might also like...