The Cost of Buying a First Home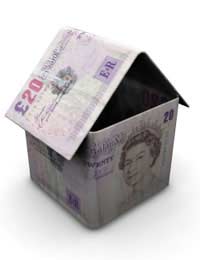 Becoming a homeowner is one of the most expensive costs you will ever undertake. The government is doing all it can to make the housing market more accessible, but it cannot eradicate the huge bill that awaits many first-time buyers.
First-Time Buyer Affordability
Recent research by the Royal Institute of Chartered Surveyors does not make for pleasant reading if you are a first-time buyer.It has deemed it almost impossible for a low income couple to be able to afford a property.
It says that a first-time buyer couple earning around £27,516 after tax will have to save over 100% of their joint wage to be able to afford the upfront costs of moving into their first property.
It estimates that the upfront cost of moving into a property is just under £28,000.This takes into account the costs of things such as the deposit, mortgage fees and any Stamp Duty costs.
The worsening accessibility recorded by RICS is mainly down to lenders driving down their loan-to-value ratios, meaning borrowers are having to save a much larger deposit than in previous years.
RICS research shows that the costs involved in getting on the housing ladder are at their highest since late 2004.
Running the House
There is some good news for first-time buyers once they are on the housing ladder; research suggests that affordability has improved for those owning their own home.
Those lucky enough to own their own property are having to spend roughly 35% of their wage covering the costs of the mortgage, which is significantly down on 1989 when the average person was using around 45% of their wage paying for the costs involved in running their house.
Location
Research shows that London is the most difficult place for a low earning couple to get on the housing ladder, where people are having to use 133% of their wage to get on the housing ladder.
While in the South East, Eastern region and South West, couples have to save over 100% of their combined wage to get on the housing ladder.
There is a glimmer of hope however if you live in the North East, where a couple only need to use around 72% of their wage to get on the housing ladder.
While in the North West couples also need to save around 75% of their wages to be able to afford the costs of buying a home.
The Future
The bad news is that affordability does not look set to improve in the coming years. Lenders tightening criteria means that finding a deposit for a property will become increasingly difficult. There are some silver linings though, it has been debated whether increasing the Stamp Duty threshold or even banning the tax altogether would be possible, so this could happen in the future.
You may have to stretch yourself to get onto the housing ladder but once you have a firm footing on the ladder you will find that the cost of running your house should come down if interest rates remain low and house prices continue to fall.
You might also like...