Complaints With The Buying System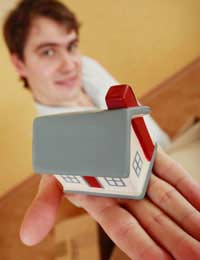 There are several factors to deal with when buying a property, ranging from the estate agent's representation and the Home Information Pack, through to surveyors, solicitors and conveyancers.
With so many different aspects along the way it's quite possible for things to go wrong, but sometimes it's hard to know how to deal with these problems.
What if the information in the HIP is wrong? What if you've been mislead by the agent? Maybe the conveyancing takes so long you lose the property, or if you've had work done once moving in, maybe it's shoddy workmanship.
Whichever facet you're dealing with, there are ways to handle the complaint, and routes to follow to seek redress.
Prevention
One of the things that can save you a lot of time and trouble is preventing issues with the buying process from the start. This means being vigilant when entering the process. Have a clear idea of what you are looking for, but consider the people you are dealing with. For solicitors or conveyancers, get recommendations. For agents, ensure they have a sound reputation. Buying property privately is even more open to confusion or corruption so ensure if you are going down this route that you have good legal advice as private sales are not covered by the same regulatory schemes and bodies as buying through agents.
Estate Agents and HIPs
If you have a complaint about the way an agent has handled your property sale or purchase there are schemes now in place to offer redress for this. Perhaps the information in the HIP has been misleading or left out, or maybe you have a complaint about the agent's conduct. Whatever it is, all agents are now required to register with an independent ombudsman who you can go to if you have a problem.
The Department of Business, Enterprise and Regulatory Reform, and the new Act (Consumers, Estate Agents and Redress Act 2007) means you now have a path for complaints against estate agents relating to the buying and selling of property, whether it's related to the HIP or the agent's behaviour. Ask the agent about this - if there is nothing to hide he or she will have no reason not to give you the information.
The Legal Process
Solicitors and conveyancers are governed by their own ombudsmen and have always been, so you have recourse for complaint if there are any problems. Any grievance should be addressed initially to the partner in the law or conveyancing firm responsible for complaints in writing.
If you do not want to write a letter, there are forms available from the Law Society via Citizen's Advice Bureau. If you're not happy with the way the firms deals with your complaint, you can then address it to the Law Society and failing satisfaction there, the Legal Services Ombudsman.
It's worth noting that if you are unhappy with the service it's better to act sooner rather than later as the complaint is time sensitive. It's also worth noting that you cannot complain about someone else's conveyancer, only your own. And if you lose money because of your conveyancer's negligence, you cannot claim through the Law Society or Ombudsman, you will need to sue them for compensation. So make sure you put any correspondence in writing.
The biggest issues when dealing with conveyancing seems to be the time it takes. This legal process is often regarded as 'bread and butter' work for the legal teams handling it, but for this reason, and the sheer volume of property transactions, sometimes the process is less than hasty.
The seller's agent is responsible for liasing with the legal representative to ensure smooth transaction, but it's often a good idea to chase this yourself if you can.
Summing Up
In summary, the best thing to do is keep on top of your purchase and this will help to keep the process running smoothly. Ask all the questions you can, and stay in touch - don't sit back once your offer has been accepted. Call the agent for regular updates, and make sure you choose a solicitor or surveyor with a proven track record if possible
If all else fails and things go wrong and you're not sure who to turn to, contact the Citizen's Advice Bureau, Consumer Direct or perhaps the Office of Fair Trading, who will be able to advise you on your next step.
You might also like...