Complaints About HIPS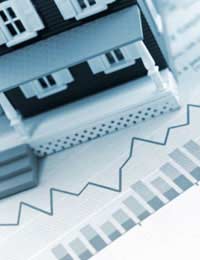 The Office of Fair Trading has found that historically, consumers have struggled to find a course of redress when dealing with estate agents, but the introduction of HIPs - Home Information Packs - has meant that regulatory redress schemes have now been created, and it is compulsory for all agents to join one.
This is good news for the consumer because it means there is a course of action and a recognised course for redress if they are not happy with the way a property sale has been represented.
New Legislation
The Consumers, Estate Agents and Redress Act 2007 (CEARA) was created to offer a stronger consumer advocacy body and covers not just estate agents, but also works with Energywatch and Postwatch to streamline consumer representation.
The Act requires estate agents to belong to an independent, approved ombudsman which will work to manage disputes and queries between buyers or sellers and the estate agent. It also means the Office of Fair Trading now has power to inspect the agent's transaction records, and can check agents out more carefully. In short, the Act means that the consumer is better protected.
Misrepresentation
If you are unhappy about something that has been misrepresented, or omitted, in your HIP, you can now file a complaint with the redress scheme. All agents are required to register with a redress scheme, and if they do not, they can be fined. Check when buying or selling property that the agent is registered, as omitting to do this obviously highlights some issues with the agent. Those offering good codes of practice will have nothing to fear.
Estate agents are under obligation to ensure that any information contained in the HIP is accurate and not misleading. It should also contain all relevant information relating to the sale of the property, as omission offers recourse for redress. Check the information closely before exchanging contracts, of course, but with the best will, sometimes things get missed.
What if You Have a Complaint?
You can make an application for redress with the estate agent's ombudsman or approved redress scheme. The agent must tell you who this is and you can apply directly. If you have trouble with any of this, or need advice on how to proceed, you should contact the Office of Fair Trading.
Other Complaints Not Related to HIPs Issues
The redress schemes have been created specifically to deal with complaints and queries relating to Home Information Packs. If you have a different query or complaints about an estate agent that is not related to the HIP, you will need to contact the government body that is responsible for monitoring estate agents.
This is the Department of Business, Enterprise and Regulatory Reform, and the new Act (Consumers, Estate Agents and Redress Act 2007) means that consumers now also have recourse to seek independent redress for complaints against estate agents relating to the buying and selling of property.
What if it's not the Estate Agent I've Got a Problem With?
All the bodies involved in selling a property, for example solicitors, conveyancers etc, all have to belong to their own ombudsman or redress scheme already, so you are protected in all fields. If in doubt, contact Consumer Direct or the Office of Fair Trading as a starting point and they will be able to point you in the right direction.
You might also like...