All About Pension Mortgages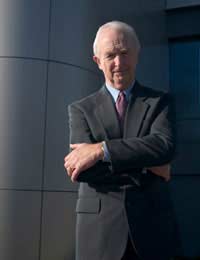 Pension mortgages are a way of taking an interest-only mortgage and combining it with a pension plan, which is how you pay off the capital of the amount you borrowed. It's often seen as a risky option as pension plans themselves are unstable investments, plus if you're looking to actually have some kind of income from the pension after retirement, you're looking at a hefty payment plan over the year to build up the funds to that degree.
The borrower can use a pension that he or she is already paying into, or create a new one for the mortgage purpose. An independent financial adviser (IFA) can help with this.
If the borrower gets lucky, and the pension matures well, there is a chance the proceeds might exceed the amount required, and the balance will be paid to you in a lump sum. However, it's also possible that the pension might not achieve the amount expected, leading to a shortfall, and the borrower will be liable for this.
The Downsides
Firstly, to build up the fund so that it's big enough to pay off the capital debt, you absolutely have to keep up payments, every single time. So if there is a tough period without much money coming in, or some unexpected extra financial outlay, the pension will still need to be paid.
If the borrower has a mortgage tied into a pension plan with their work, and work stops with that company, the pension will have to be kept up and therefore he or she will have to find another way of contributing towards it.
Pension plans invest in equities or shares through the stock market which can affect the value. This might work in your favour, but equally, the value can fall. It's down to how much you want to gamble.
The fact that a pension plan is a long term commitment means that it's more likely to increase over the investment term, but you can't be sure of that. You could end up with less than you've invested and therefore a large mortgage repayment when it matures which you are personally liable for.
Nor is it possible to release the money until the borrower is 50 (which is rising to 55 from 2010) so accessing the cash isn't legally allowed until after that age. So starting a mortgage at 20 or 25 for example, means running it much longer than the average 25 year term for other mortgages - meaning the borrower can't get his or her hands on the lump sum until years after the mortgage lender wants his money back! This will lead to interest being paid on the years in between and can end up costing thousands more.
Then, cashing it in at 50 or 55 means the pension doesn't achieve the maximum term to mature up to age 65 - therefore reducing the retirement income received from it.
It's also worth bearing in mind that without that fat lump sum going from the pension to the mortgage lender, there would be much more in the pot for retirement!
Finally, it's a very expensive way to buy a mortgage. Borrowers are only allowed currently to take 25% of their pension as a tax-free sum when it matures, so that needs building into the equation. Typically, as it stands, a mortgage of £100,000 will cost £400,000 taken from the pension pot. Not including all the interest repayments made over the years.
The Upsides
A very short paragraph this, it's about tax relief. Payments into the plan qualify for tax relief at basic rate on payment. Those in the top rate band can claim 40%, with basic rate tax payers receiving 28p for every pound they invest. And if life assurance is tied into the policy you will also qualify for tax relief at the top rate on your premiums.
This type of mortgage is often favoured by those who are self-employed but ultimately you will need good financial advice before embarking on a pension mortgage.
You might also like...